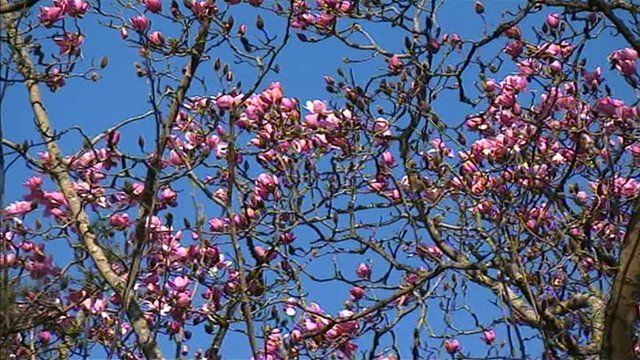 Video
Gardeners claim Spring has arrived in Cornwall
Gardeners in Cornwall have declared Spring has officially arrived.
The staff at Trebah Gardens near Falmouth work out the arrival of Spring by counting the number of blooms on three of the county's champion magnolia trees.
The gardeners say when there are 50 blooms on the three magnolia campbellii trees, then the Spring season has arrived.
They claim it proves that Spring comes earlier to Cornwall than the rest of the UK.
Go to next video: Fewer flowers in Trust's count