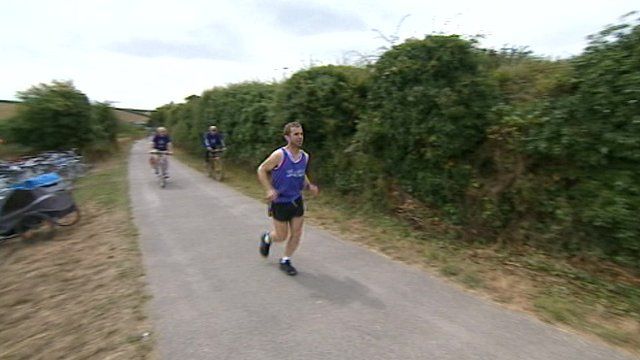 Video
Man runs seven marathons for awareness of childbirth death
A man whose sister died from a rare condition during childbirth has run the distance of seven marathons in seven consecutive days.
Mark Joy took part in the unofficial marathons to raise money for research into amniotic fluid embolism.
The condition killed Lisa Waterman and her son Louie in 2011.
Mr Joy completed his final run along the Camel Trail, in Cornwall, on Thursday.