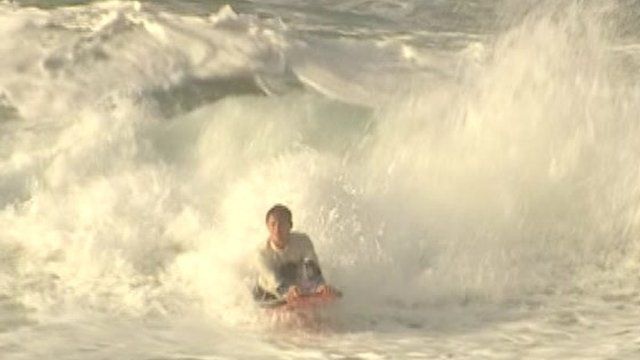 Video
Bodyboarding champion Mike Stewart coaches in Newquay
A nine times world champion of bodyboarding from Hawaii has visited Newquay to give training sessions.
Mike Stewart is among several bodyboarding experts who have been teaching the finer points of the sport at Tolcarne Beach in the town.
Rob Barber, the event's organiser, said Stewart, who has been involved with the sport for three decades, was "an incredibly inspirational figure".