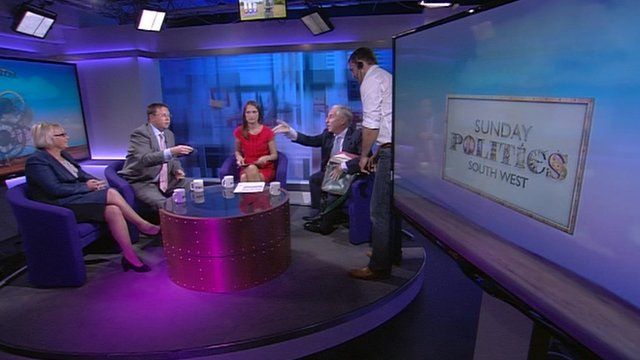 Video
Mobile phone tossed at MP in studio
A Cornish Conservative MP has criticised a Labour election candidate for "totally unacceptable behaviour" after he tossed his mobile phone at her in a BBC television studio in Plymouth.
The phone was tossed by Camborne and Redruth Parliamentary candidate Michael Foster during a recording of the Sunday Politics programme in Plymouth, striking South East Cornwall MP Sheryll Murray on the wrist.
It happened during a break in recording when there was a discussion about a mobile phone being left switched on.
Mr Foster said he had apologised.