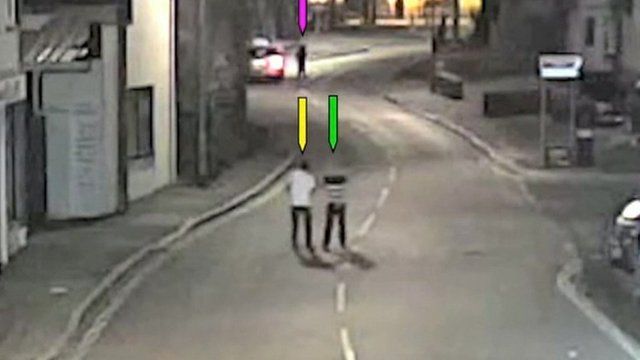 Video
Soldier David Curnow killers' handshake caught on CCTV
Two men filmed shaking hands after they killed a 20-year-old soldier on a night out have been jailed.
Connor Hammond, 21, of Johns Park, Redruth, was found guilty of murdering Rifleman David Curnow.
Judge James Dingemans jailed him for life and set a tariff of 16 years.
Liam Laing who had previously admitted murdering the soldier in Redruth, was sentenced to 13-and-a-half years.
Liam Laing - yellow, Connor Hammond - green, witness - pink.