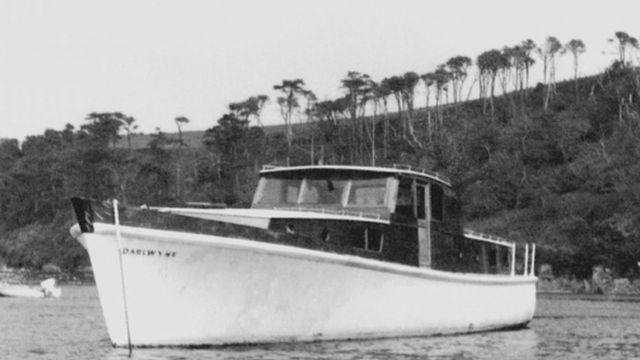 Video
Cornish Shipwreck Darlwyne 'found' after 50 years
The wreck of a ship which sank in one of Britain's worst maritime disasters of the 20th Century is thought to have been found after fifty years.
The pleasure cruiser the Darlwyne went down off the Cornish coast during a storm on 31 July 1966, resulting in the death of eight children and 23 adults.
BBC Inside Out South West worked with a local dive team to look in a gully which was never searched by the Royal Navy in the aftermath of the disaster.
Programme producer Jeremy Hibbard said: "The most important thing we did was to start to think like a local boatman."