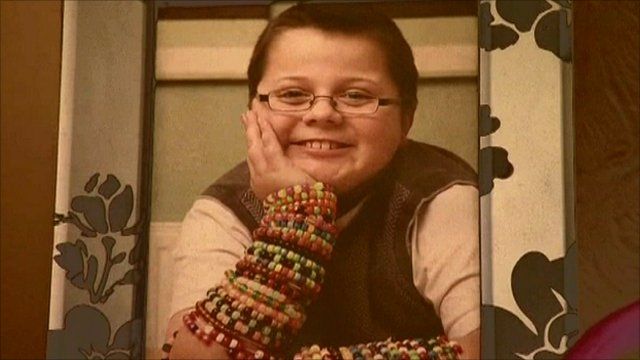 Video
Harry Moseley funeral: Tributes paid to 'remarkable boy'
Hundreds of people have attended the funeral of a boy who raised thousands of pounds for cancer research before dying from a brain tumour.
Harry Moseley, from Sheldon, Birmingham, was diagnosed with a tumour in 2007.
He captured people's imaginations through his Twitter feed and sold handmade bracelets for charity to help raise £500,000 for Cancer Research UK.
The charity's director Richard Taylor said Harry was a "remarkable boy" who "put the can into cancer".