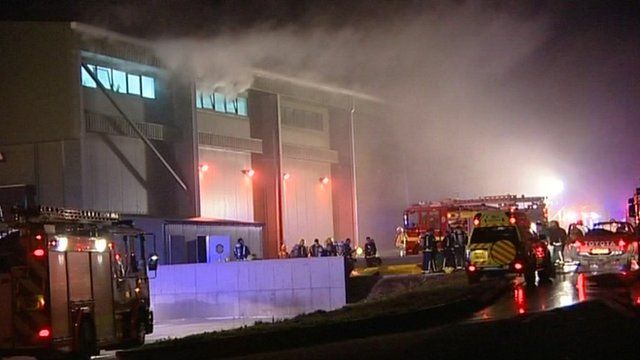 Video
Council fined over 2007 fatal fire
Warwickshire County Council has been fined £30,000 over the deaths of four firefighters in a blaze at a vegetable packing plant.
The bodies of John Averis, 27, Ashley Stephens, 20 and Darren Yates-Badley, 24, were recovered from the building in Atherstone-on-Stour in November 2007.
A fourth firefighter, Ian Reid, 44, died later in hospital.
The local authority was fined after pleading guilty to a health and safety charge.
Three senior fire officers were acquitted of manslaughter in May following a £4.6m police investigation.