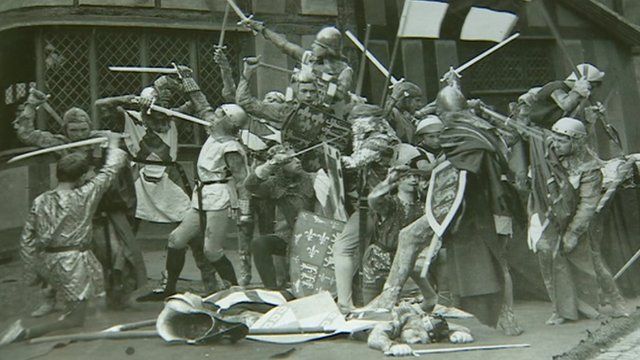 Video
King Edward VI tribute to the dead of WWI
Pupils at the school Shakespeare attended in Stratford upon Avon are to stage a production of Henry V as a tribute to pupils who died in World War I.
King Edward VI school recently found photographs of a production of the play in 1913. Many of the pupils taking part went on to fight in the war.
The school's Jennings window was donated by the family of brothers Henry and Herbert Howard Jennings who both lost their lives in Northern France.
The play will be staged and recorded later in the month.