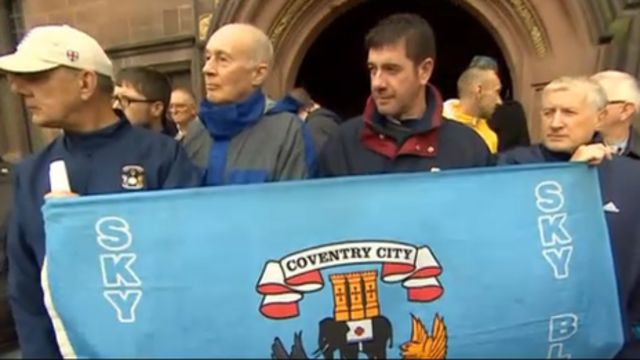 Video
Coventry City: Government urged to bring in liquidator
The government has been urged to bring in an independent liquidator to investigate the financial crisis at Coventry City Football Club.
The Labour MP for Coventry North East - Bob Ainsworth - introduced the subject to the Commons.
The future of the club was also addressed at a meeting of Coventry City Council, where the leader, Ann Lucas told the Sky Blues that although she wanted the club back in the Ricoh Arena, the area's future was not dependent on it.
Ian Winter reports.