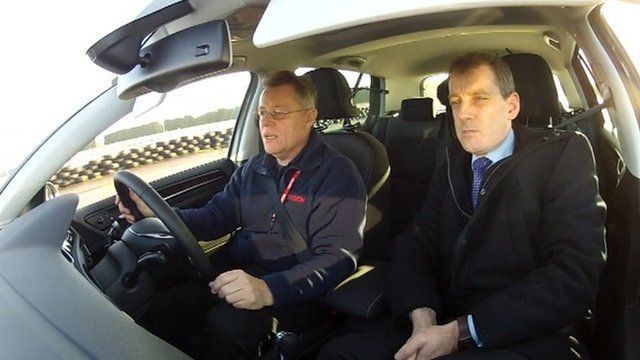 Video
Mira engineers demonstrate car technology
Engineers in Warwickshire have showed off some of the latest technology being developed for cars.
The £50m Motor Industry Research Association (Mira) Technology Park, near Nuneaton, opened in November 2012 and 2,000 jobs are expected to be created at the site by 2020.
Among the developments being pioneered is a car that senses when a crash is about to happen and automatically applies the brakes.
Thatcham Research, based at the site, said self-parking and self-braking cars could be a common sight on our roads within 20 years.