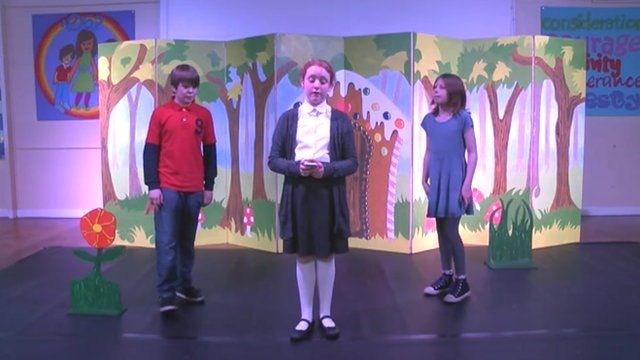 Video
Rugby school's award for tackling cyber bullying
Children at a primary school in Warwickshire have earned a national award for their campaign to tackle cyber bullying.
Youngsters from Eastlands Primary School in Rugby have acted in a film showing the effects of cyber bullying and devised a theatre production about the issue.
They will receive the Rotary Young Citizen Award at a ceremony on Saturday. The campaign started after the youngsters found out 38% of children suffer abuse online.
Go to next video: Campaign to tackle cyber bullying