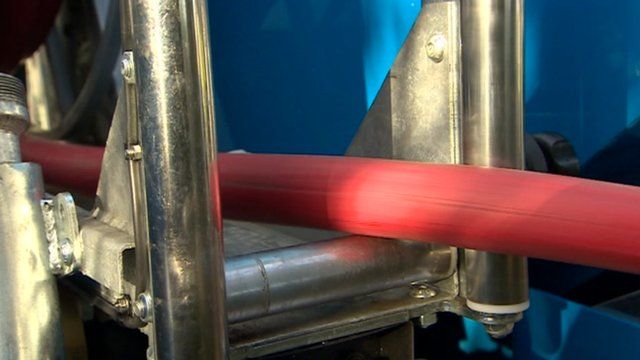 Video
Inflation fall is welcomed by West Midlands residents
The fall in the inflation rate has been welcomed by families and businesses across the West Midlands.
The rate has dropped to a record low - 0.5 percent - and much of that is being attributed to the reduction in the price of oil
It has come as a welcome surprise to those who heat their homes with oil.
It is also benefiting small businesses which rely on oil both for transportation and manufacturing.
Midlands Today's business correspondent Peter Plisner spoke to homeowner Richard Allen, Paul Doherty, the director of Rix Petroleum Midlands, Chris Stanford, the director of Arden Wood Shavings and Richard Woodall from the Road Haulage Association.