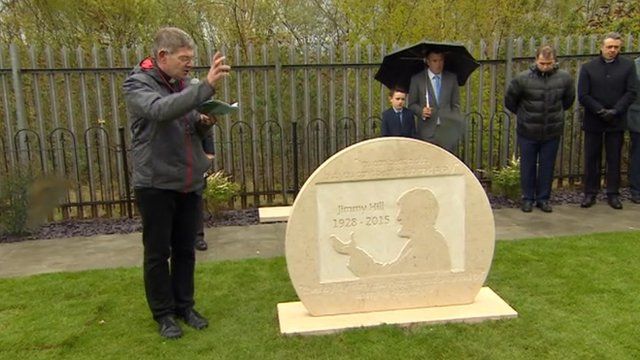 Video
Jimmy Hill's ashes scattered at Coventry City memorial garden
The ashes of ex-Coventry City manager and chairman Jimmy Hill have been scattered in a new memorial garden at the club's stadium.
The ceremony was held earlier at the Ricoh Arena before the club's last home match of the season against Sheffield United.
The former TV pundit and Professional Footballers' Association chairman, who lived in Hurstpierpoint, West Sussex, died in December.
The dean of Coventry Cathedral, the Very Reverend John Whitcombe, opened the garden and led the ceremony.