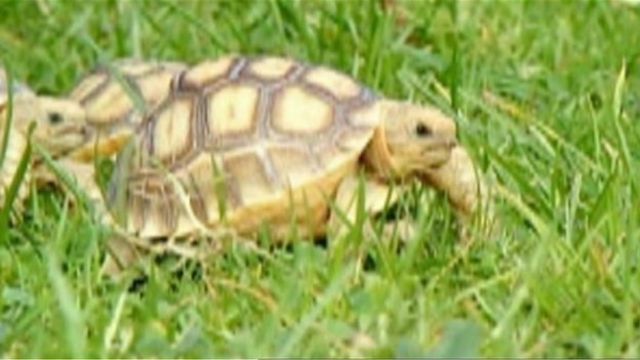 Video
Lake District Wildlife Park baby tortoises hatch
Four baby tortoises have hatched at a wildlife park in Cumbria, after 10 years of attempts to breed them.
Margaret, a giant African tortoise at the Lake District Wildlife Park, near Keswick, has laid 15 eggs, four of which have hatched.
The babies have been named Donatello, Raphael, Leonardo and Michelangelo, after the Ninja Turtles.
The park's reptile keeper Dan Kane said Margaret had kept hold of the eggs for two to three years until she felt "conditions were right" to lay them.
Go to next video: Giant Galapagos tortoise preserved