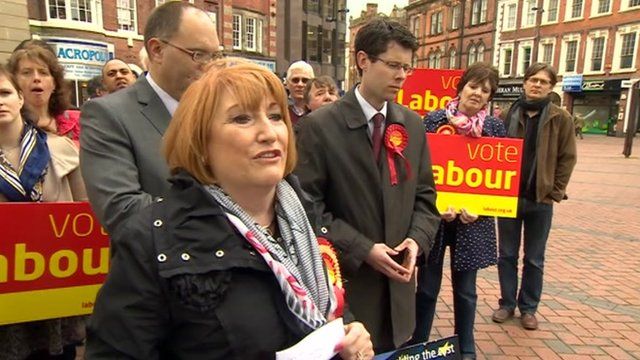 Video
Labour launches East Midlands campaign for European elections
The East Midland's Labour group has launched its campaign for power in the European elections in Derby city centre.
The party came second in the 2009 result, returning Glenis Wilmott as an MEP, and she is hoping for an increased turnout at the vote on 22 May.
The East Midlands has five MEPs representing the region at the European Parliament.
Other parties standing at the election include the Conservatives, the Liberal Democrats, UK Independence Party, Green Party, Harmony Party, English Democrats, the BNP and a group called An Independence from Europe.
Go to next video: Nigel Farage hit by egg at rally