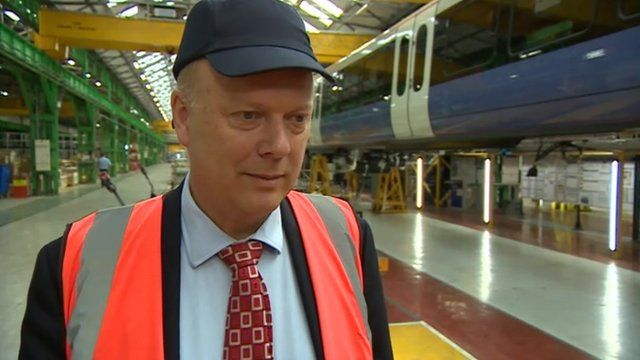 Video
Bombardier awarded £1bn rail contract
The UK's last train maker Bombardier has been awarded a £1bn contract to make carriages as part of a £1.4bn boost to rail services for passengers across East Anglia.
The investment will be overseen by rail operator Abellio East Anglia, which has been awarded a new franchise running from October 2016 to 2025.
Transport Secretary Chris Grayling announced the new East Anglia rail franchise during a visit to Bombardier in Derby.
He said the plant was "absolutely central" to the UK rail industry.