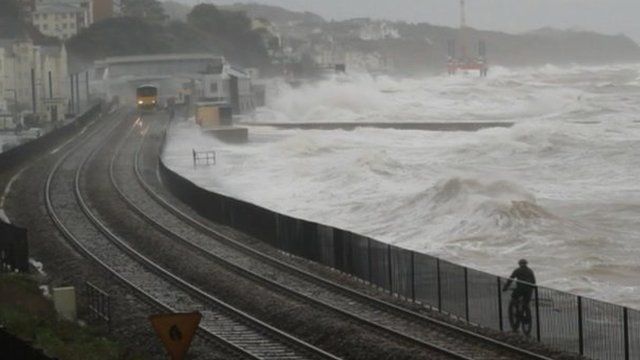 Video
Dawlish railway station closes as waves batter South West
Dawlish train station in Devon has been closed as waves and gales batter the South West coastline.
The line remains open to trains but a 30mph speed restriction imposed earlier this week is in place.
A hole appeared in the sea wall at Dawlish on Tuesday night and trains were forced to stop due to waves crashing over the wall.
The disruption and damage comes after £35m of repairs following last winter's storms.
Video courtesy of Peter Matford.
Go to next video: Waves crash over trains at Dawlish