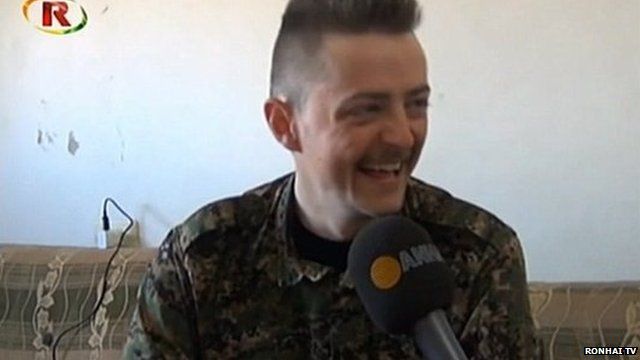 Video
UK fighter in Syria Jac Holmes appears on Kurdish TV
A former IT worker from Dorset who left the UK to fight against Islamic extremists has said he is fighting with Kurdish forces in Syria.
Jac Holmes, 22, from Bournemouth, left the UK in January to join the People's Protection Unit, or YPG, the main Kurdish force in northern Syria.
He says he will remain there all the time he is able to continue fighting.
Speaking to Ronhai TV, based in Syrian Kurdistan, he said governments needed to see what was going on in the region.
Go to next video: Face of desperation in Syria camp