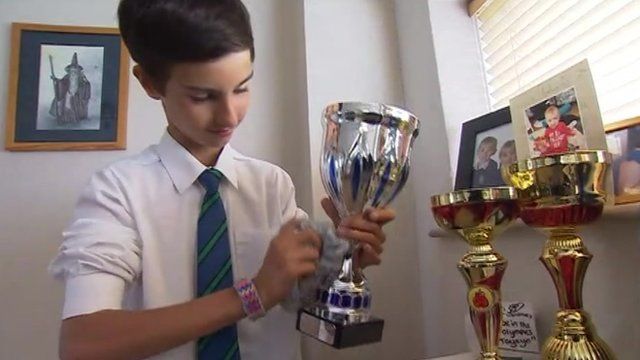 Video
Essex boy Callum Roberto-Sparkes denied British passport
A teenage boy, born in Essex at a time when a child's nationality was taken from the mother if she was not married, is being denied a British passport.
Callum Roberto-Sparkes, from Harwich, is a promising boxer and wants to travel abroad for his sport but cannot get a passport because his mother is Portuguese.
The Home Office said rules are soon to change but at present he would have to pay nearly £700 to become naturalised.
Gareth George reports.