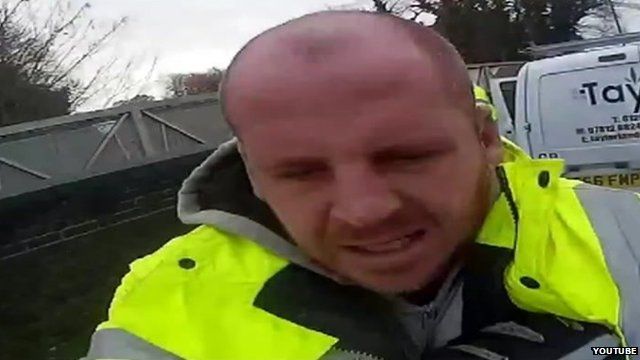 Video
'Attacked' cyclist sought by Essex Police
A cyclist who filmed an incident in which he appears to have been knocked off his bike and assaulted has been urged to contact Essex Police.
A video posted on YouTube shows a bike colliding with a van, before the vehicle's driver and the cyclist argue and the driver appears to punch the cyclist.
The van in the film appears to be owned by Taylor Landscaping, a company based in Billericay, Essex.
The BBC has been unable contact the company for a comment.