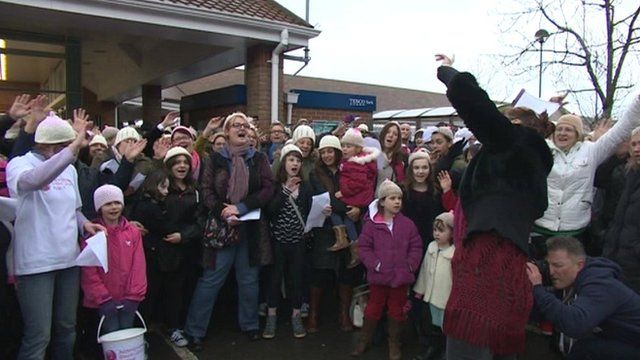 Video
Abuse at Saffron Walden Tesco prompts 'booby' protest
Hundreds of people have staged a protest in support of a breast cancer patient who was abused in an Essex town.
The woman was mocked by a member of the public at a Tesco store in Saffron Walden for wearing a so-called booby hat to cover her bald head.
The incident prompted national outrage and on Saturday the supporters of the woman hit back.
The "Boobiebellion" saw more than 200 people wearing booby bobble hats help raise money for cancer charities.
A Tesco spokesman said: "We were delighted to help out with the flashmob as it's such a fantastic cause. We hope as many people as possible take part so that we can raise even more money to help those in need."