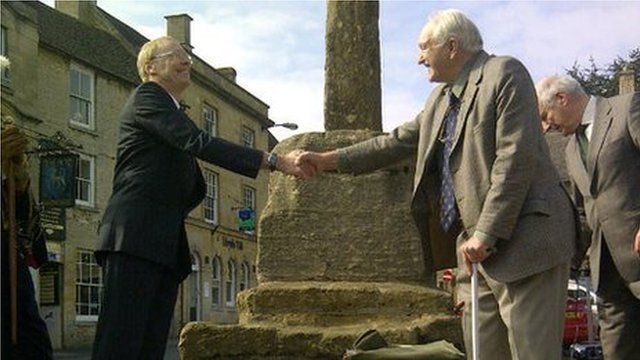 Video
Battle of Stow enemy descendants make peace after 366 years
The descendants of two English Civil War commanders who fought against each other have shaken hands on the 366th anniversary of the Battle of Stow.
David Glaisyer is a descendant of Royalist general, Sir Jacob Astley.
Norman Goodman's ancestor was Sir William Brereton, commander of the Parliamentary cavalry.
A plaque marking the spot where Astley surrendered on 21 March 1646, while sitting on a drum, was unveiled in the Gloucestershire town earlier.