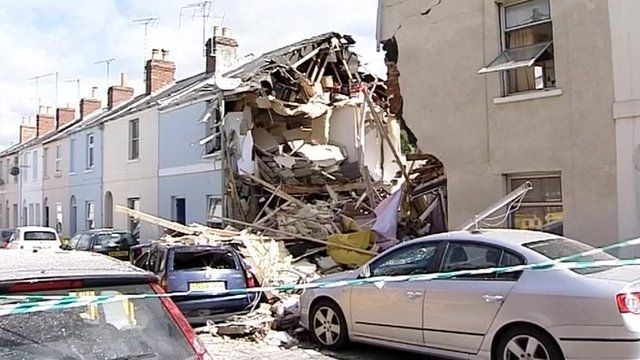 Video
Cheltenham house explosion: Residents' shock at blast
Seven families spent the night in a hotel after being evacuated following a suspected gas explosion at a house in Cheltenham.
Emergency services were called to the terraced house in Rosehill Street, near Sandford Lido, on Thursday evening.
An 81-year-old woman rescued from the wreckage is said to be "doing well" in hospital with injuries not thought to be life-threatening.
Investigations are continuing into what caused the blast, which happened just before 20:00 BST.
The BBC's Catherine Powell spoke to resident David Coppell and neighbour Jonathan Howard.