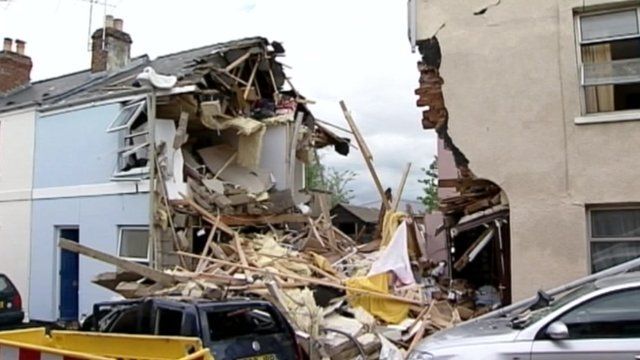 Video
Rosehill Street blast family finding it hard to cope
A family who lost everything in an explosion in Cheltenham, Gloucestershire, have said they are finding it hard to come to terms with what happened, four weeks after the blast.
The suspected gas blast in Rosehill Street destroyed three properties, and an elderly woman was rescued from one of the wrecked houses.
The Drinkwater family said the reality of losing their home and possessions is only just starting to sink in.