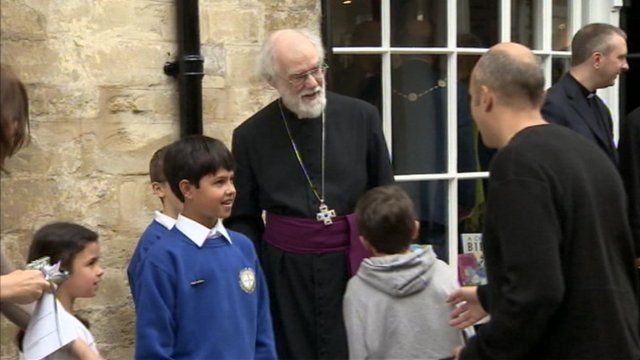 Video
Archbishop of Canterbury begins Gloucestershire visit
The Archbishop of Canterbury has arrived in Gloucestershire for a three-day tour of the county.
Dr Rowan Williams is to stand down in December to take a position at the University of Cambridge.
The first stop on his visit was Cirencester, where the BBC's Luke Hanrahan spoke to verger Peter Flaherty, and Penny Pitt, a music teacher at Powell's Primary School.