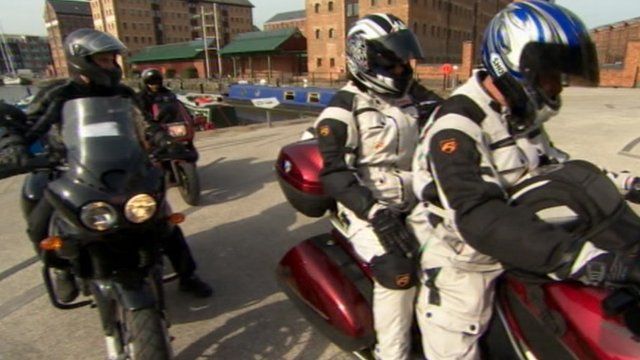 Video
Charity motorcycle riders leave Gloucester for Bosnia
A group of motorcycle riders have left Gloucester Docks bound for Gorazde in Bosnia as part of a charity ride to raise money for Help for Heroes.
The trip was organised by Paul Thomas, a former soldier with the Royal Gloucestershire, Berkshire and Wiltshire Regiment.
He was injured in Gorazde in 1994 when his armoured vehicle crashed down a hillside.
His colleagues, Ptes Phillip Armstrong, Martin Dowdell, and Chris Turner, were killed in the road accident.