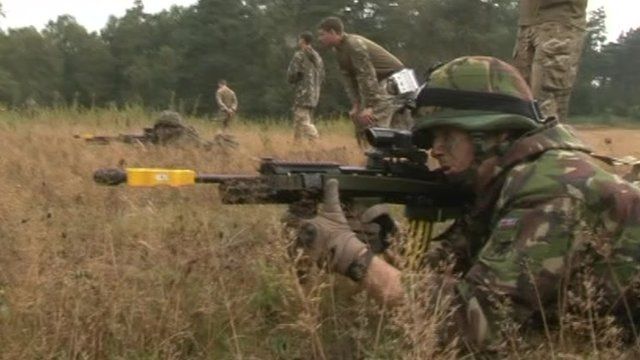 Video
West Country's volunteer riflemen train in Germany
The West Country's volunteer riflemen are training alongside their full time colleagues in Germany.
It is part of a government drive to create a bigger and better Territorial Army.
Six Rifles are one of many units receiving extra funding as part of a revamp of the reserves.
One of the reservists is Gloucester-based Colour Sgt Andy Foster - who normally works as an estate agent.