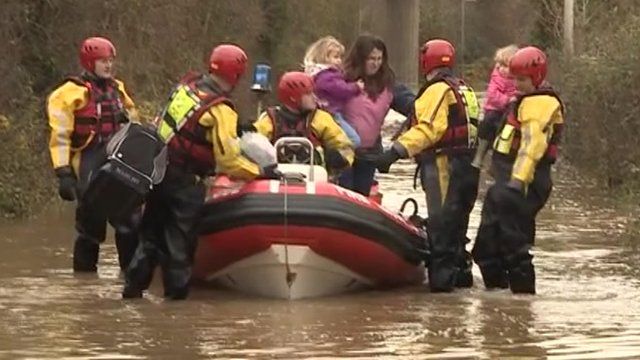 Video
Gloucestershire floods: Young family rescued from water
A stranded family has been rescued from their home after floodwater hit Gloucestershire.
A boat crew from the Severn Area Rescue Association was called to the property in Sandhurst, 10 miles (16km) from Tewksbury, after it got cut off by rising water.
Meanwhile, concerns have been raised that there will be further flooding as the River Severn reaches its peak in the county.
The Environment Agency said the river would be at its highest level since the mass flooding of 2007, when much of the county was under water.