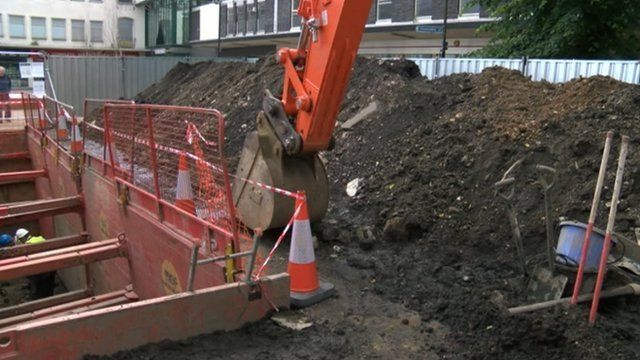 Video
Gloucester searches for Roman heritage
An archaeological dig is under way in Gloucester to search for evidence of the city's Roman heritage before the area is redeveloped.
The excavation site in King's Square has special windows so the public can see what is going on.
BBC reporter Andrew Plant met archaeologist Andrew Armstrong and Mayor Chris Chatterton, who told him the edge of what could have been a Roman villa was one of things found so far.