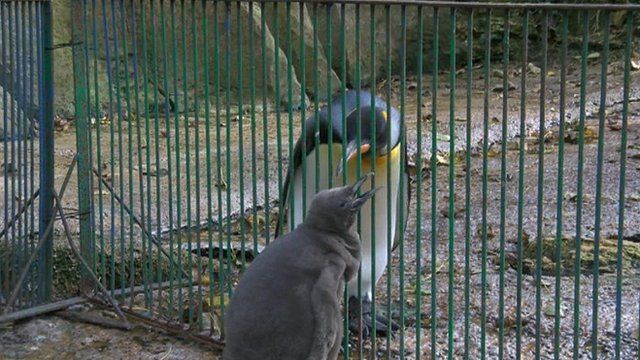 Video
New king penguin chick meets mother at Cotswolds bird park
A king penguin chick, the first of its kind to be born at Birdland Park and Gardens in the Cotswolds since 2009, has been introduced to its mother.
Born 44 days ago, "Big Chick" has been hand-reared by keepers on a formula of fish, squid, vitamins and calcium.
The chick is now being slowly introduced to its family, the only colony of king penguins in England.
Keeper Alistair Keen said: "We take them away so we can make sure everything goes well - the last chick we had here didn't survive."