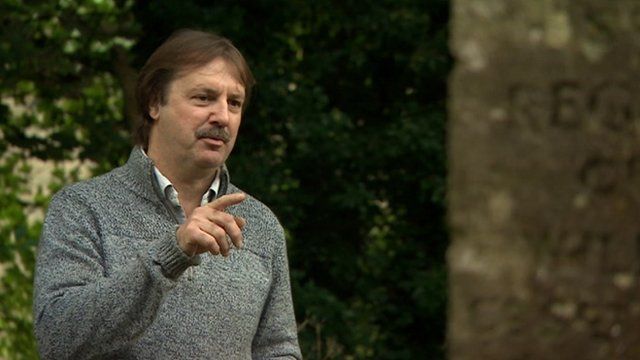 Video
Jack Russell artwork honours relative killed in WW1
Former England and Gloucestershire wicket-keeper Jack Russell has produced a remembrance painting, based on his great, great uncle's experiences in World War One.
Edward Hogg died in 1914 in Belgium while fighting for the Gloucestershire Regiment.
Russell said he was proud of his ancestor, and the artwork, called Seconds from Hell, would be a lasting memorial.
"When I'm long gone the picture will still be here," he said.
BBC Points West's Sabet Choudhury reports.