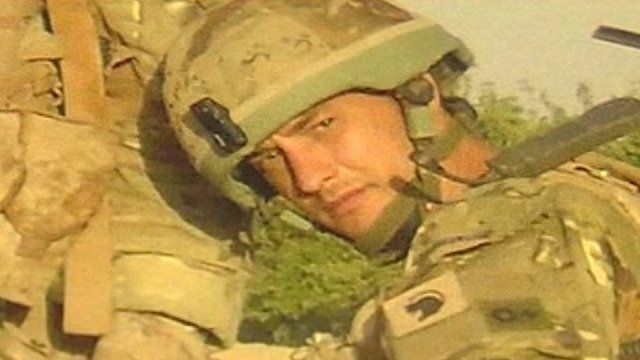 Video
How the Army delivers 'painful' news
The family of one soldier tell how the Army broke the news of their son's death and of the support the military continues to provide.
L/Bombardier Mark 'Bing' Chandler, of Nailsworth, Gloucestershire, was killed in June 2010 while on a mission in Afghanistan.
David Garmston has been to meet Bing's father Michael Chandler.
He also met the granddaughter of a sailor killed on duty in World War One whose wife was informed of her husband's death by War Office letter.