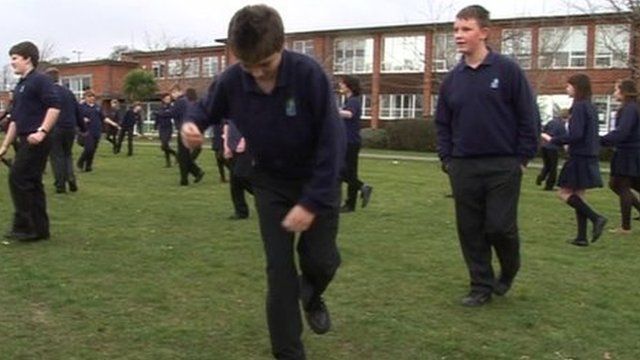 Video
Priestlands school pupils set new 'one foot' record
Pupils from Priestlands School in Lymington, Hampshire, claim to have broken the world record for the biggest number of people standing on one foot simultaneously.
All 1,200 pupils at the school took part during their BBC School Report activities to highlight the Olympic values of team work and excellence.
BBC News School Report gives 11-16 year-old students in the UK the chance to make their own news reports for a real audience.
Priestlands completed the task of simultaneously standing on one foot for two minutes and raised £1,209 for charity in the process.