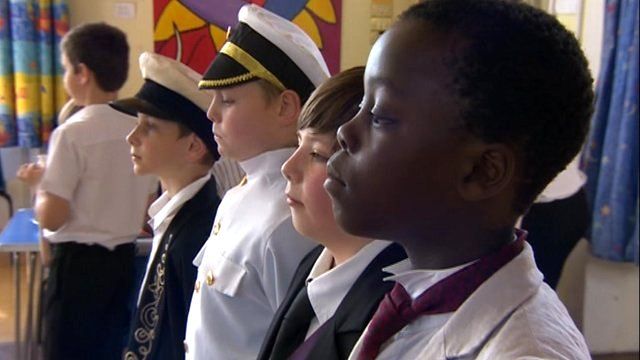 Video
Titanic: Southampton pupils recreate tea dance
A school in Southampton has recreated a tea dance held on the Titanic to mark the centenary of its sinking.
Year six pupils at Kanes Hill Primary School dressed up as the captain, first mate and other members of the crew.
Parents also attended dressed as first class passengers.
The pupils also gave speeches, made models of the ship and recreated newspaper reports of the disaster.