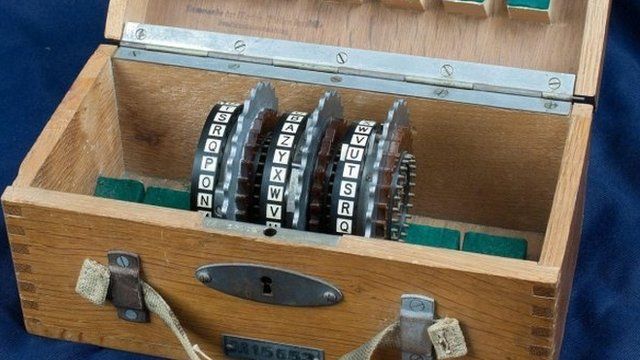 Video
Enigma cogs reunited with Portsmouth code-breaking machine
A World War II Enigma code-breaking machine has been reunited with a set of cogs after languishing in a cupboard.
The three cogs were discovered at the Royal Navy training establishment HMS Collingwood in Fareham, Hampshire.
They were found to have come from an Enigma machine once kept at the centre which had been donated to the National Museum of the Royal Navy in 1983.