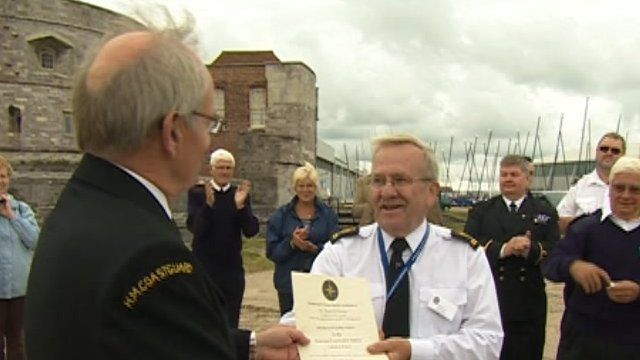 Video
Calshot Tower volunteers pass test to watch coast
Chief coastguard Peter Dymond has visited a former coastguard watchtower in Hampshire, which has been reopened by a charity.
Calshot Tower is one of 46 lookout posts the coast of England and Wales that have been reopened by the National Coastwatch Institution.
The charity was set up in 1994 after the introduction of technology meant the Maritime and Coastguard Agency no longer needed many of its observation posts.
Mr Dymond presented the charity with a certificate of Declared Facility Status, meaning volunteers at the tower have been assessed as competent to keep a visual watch and report any sightings of interest to HM Coastguard.