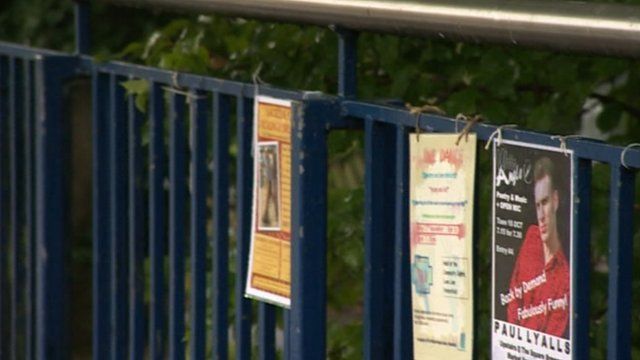 Video
Petersfield shop owners angry at sign removal
Signs and banners in a Hampshire market town have been disappearing overnight.
When shopkeepers and community groups in Petersfield tried to find out who was behind the mysterious disappearances, they were surprised to discover it was the local councils who had been taking them down.
They say they are angry with Hampshire County Council and East Hampshire District Council.
Both authorities have agreed to meet with locals to discuss a way forward.