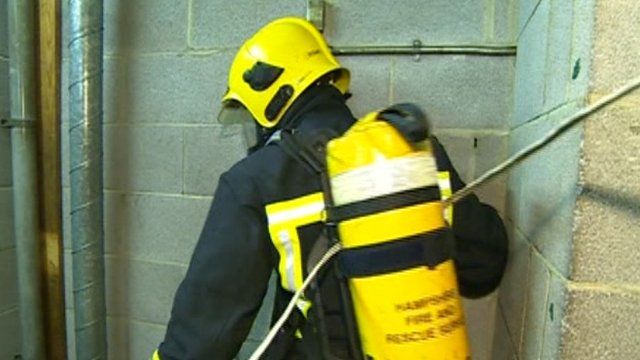 Video
Fire crews adopt cable danger solution
Firefighters in Hampshire have adopted an adaptation to their kit to prevent them getting caught up in cables while tackling fires.
The strap, which is attached to crews' breathing apparatus, was designed following the deaths of two firefighters in Southampton in 2010.
It emerged that a contributing factor in the deaths of Jim Shears and Alan Bannon was that they had become entangled in cables that had fallen from the ceiling as they battled a blaze in Shirley Towers.