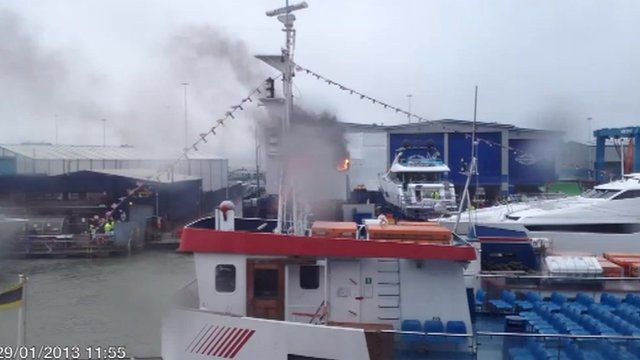 Video
Sunseeker factory fire captured on camera
A fire has been tackled at a boatbuilders in Dorset.
Hampshire fire service said the blaze started at the Sunseekers factory in New Quay Road in Poole shortly before 12:00 GMT.
The fire involved an extractor fan on the outside of the building but the cause was under investigation.
Ten firefighters attended the incident which was caught on camera by resident Richard Rowe.