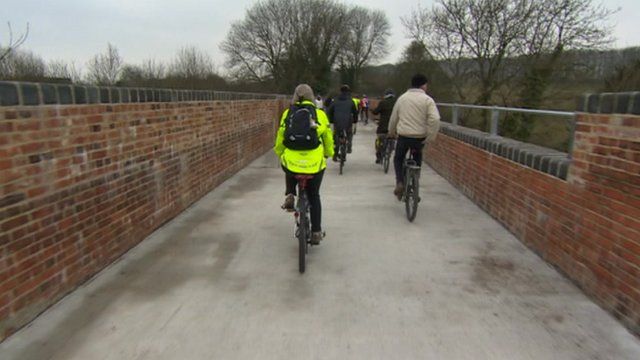 Video
Olympic cyclist Dani King opens cycle route
Olympic gold medal cyclist Dani King has officially reopened a disused railway viaduct as part of a cycle route linking Southampton and Reading.
The 33-arch Hockley Viaduct alongside the M3 at Winchester has not carried trains since the 1960s and had fallen into disrepair.
The £1m repair of the 123-year-old structure included repairing brickwork and laying a concrete deck.
It completes the Sustrans National Cycle Network link from the south coast and follows a 30-year campaign by the Friends of Hockley Viaduct.