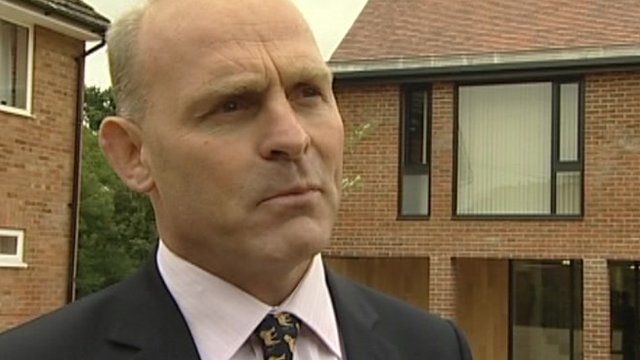 Video
Rape row school head teacher quits
The head teacher of a Hampshire school criticised for its handling of a pupil's allegation that she was raped twice by students has resigned.
Peter Trythall has stepped down from Stanbridge Earls School, for children aged 10 to 19 with special needs, near Romsey.
The 191-pupil school was threatened with closure after an emergency inspection by education watchdog Ofsted uncovered serious failings.
An educational tribunal raised "grave concerns" about safeguarding.
The school was accused in January of failing to protect a pupil who claimed to have been raped twice by fellow students.
The school was found to have discriminated against the pupil, who cannot be identified for legal reasons, by excluding her following the allegation.