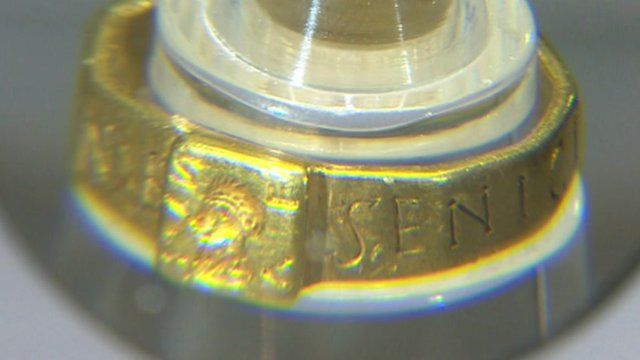 Video
'Tolkien ring' exhibition opens in Hampshire
An ancient gold ring that may have inspired JRR Tolkien to write The Hobbit is the centrepiece of a new exhibition at a Hampshire stately home.
The Vyne in Basingstoke is exhibiting the ring, linked to a Roman curse, for the first time and has opened a Hobbit-themed playground on site.
It is thought Tolkien, who was Professor of Anglo-Saxon at Oxford University, may have helped to research the ring in 1929.
He published The Hobbit in 1937.
The ring, which was found in Silchester in 1785, has been linked to a curse tablet found at the site of a Roman temple in Gloucestershire.