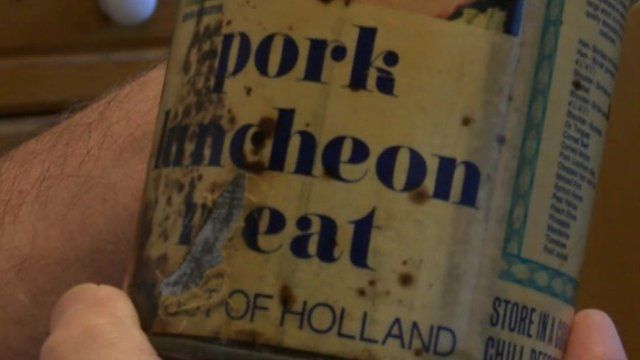 Video
Tinned pork luncheon meat kept for sentimental value
A tin of pork luncheon meat bought 46 years ago has become a family heirloom.
When he was 22 Nick Hallet from Southampton bought a catering-sized tin of Dutch luncheon meat for four shillings and gave one to his father.
In 2004, after his father died, his mother kept the uneaten tin in a kitchen cupboard as a memento.
It has remained unopened despite house moves and Mr Hallet insists it will stay in the family.