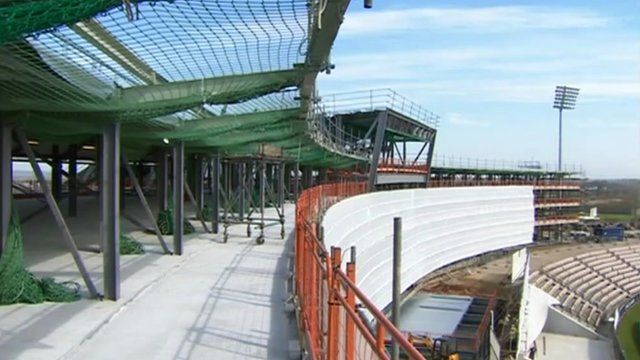 Video
Work resumes on Hampshire's Ageas Bowl hotel
Work has restarted on the multimillion-pound hotel and media centre at Hampshire's Ageas Bowl cricket ground on the outskirts of Southampton.
Work came to an abrupt halt when the developers Denizen went into administration in September.
Now a local company has come to the rescue, just in time for the new cricket season.
Go to next video: Cricket team swap whites for bubbles