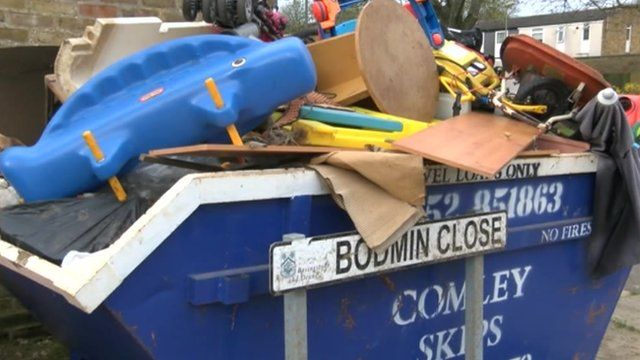 Video
Flood community of Buckskin begins sewage clear-up
Last month more than 80 homes on a Basingstoke housing estate were evacuated when flood water mixed with raw sewage started to flow through their streets.
The local council has asked the government for almost £500,000 pounds to help cover the clear-up costs.
Residents say it will be a long time before they will be able to get back to normal.
Go to next video: £250,000 spent on Basingstoke floods