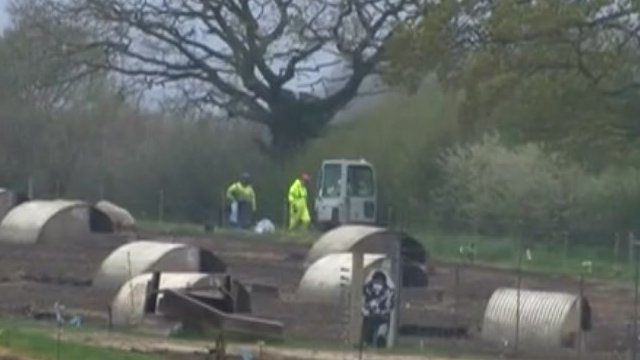 Video
Investigation into Esso pipeline tapping
One of the UK's main underground pipelines has been shut after 30,000 litres of diesel was stolen.
The fuel was discovered by police in an industrial storage unit at West Wellow, Romsey and it is believed to have been stolen from Esso's Midline Pipeline.
An Esso spokesman said a tapping device had been found on the pipeline which is now "secure".
Two men, aged 32 and 34, both from Salisbury, were arrested on suspicion of conspiracy to steal fuel on Sunday and released on bail.