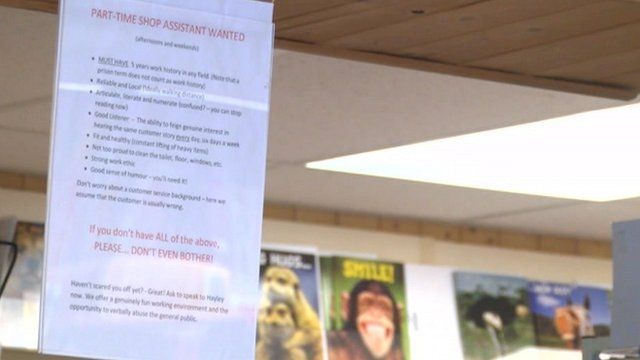 Video
Village shop job ad sparks amusement in Sutton Scotney
A village store owner in Hampshire has posted a job advert with some frank comments about his customers.
Ian Forsythe's advert says applicants should be able to "feign genuine interest" in customers.
His tongue-in-cheek advert has been a source of amusement in the village of Sutton Scotney near Winchester.
He said it was a reaction to "politically correct" job adverts he came across working in the corporate world.
Go to next video: The village shop in a vending machine