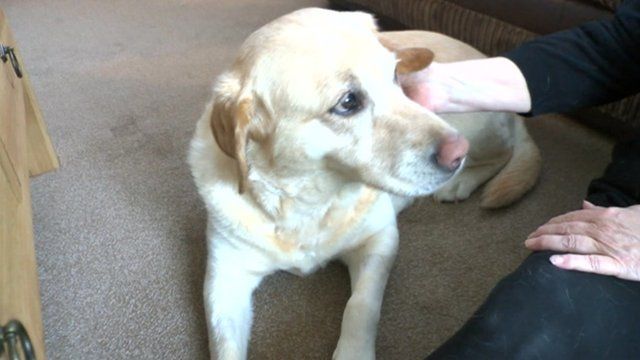 Video
Southampton guide dog 'unable to work' after attack
A blind woman has been left shaken and afraid to go out after her guide dog was attacked by an unattended dog tied to a railings in Southampton.
Lyn Godwin was walking in Portswood on Thursday when it happened. Passers-by pulled the other dog away.
Her seven-year-old Labrador Vicki was left with minor cuts and bruises but has lost her confidence to guide Ms Godwin and now needs re-training.
Ms Godwin now has to rely on friends to help her go out.
Go to next video: Anger over attack on guide dog Gwen