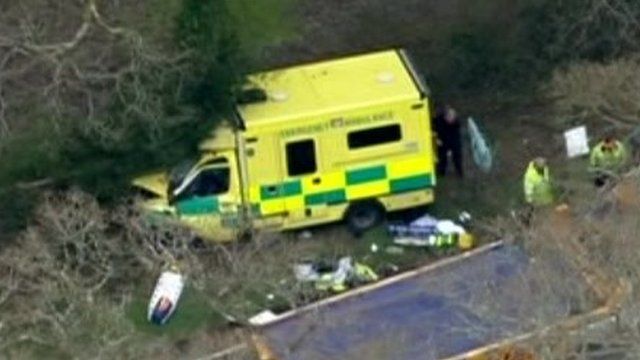 Video
Ambulance crash deaths: Driver Richard Husband on trial
A driver failed to see an ambulance behind him before the two vehicles crashed at 70mph killing a paramedic and a patient, a court has heard.
Richard Husband said he checked his mirror but did not see the vehicle, which was on a 999 call last year.
Gillian Randall, 42, who was driving the ambulance, and patient Francis Ironside, 88, were killed when the vehicle hit a tree in the New Forest.
Mr Husband, 26, denies two counts of causing death by careless driving.